Product Detail
Product Tags
Description of Holter ecg device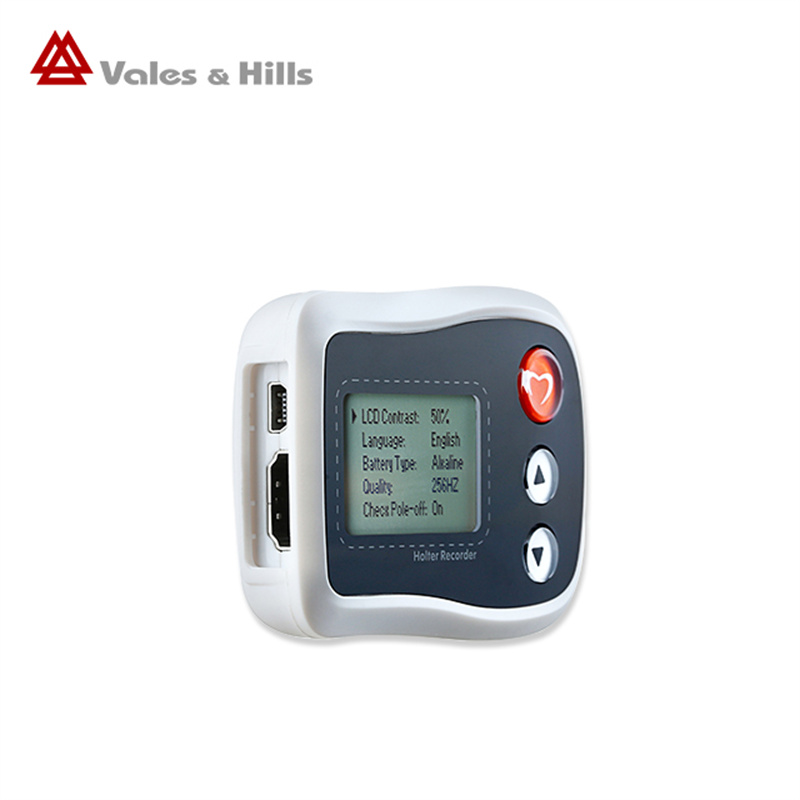 V&H's holter ecg device is a remarkable advanced HOLTER system working for both 3-channel and 12-lead ECG recording and analysis. Thanks to its sophisticated software and elaborately designed recorder,it meets all high-end performance and fiscal responsibility.
A.Small Size & Performance Perfect
B,The latest version of ELITE HOLTER recorder features the best possible experience to patients as well as Holter technicians.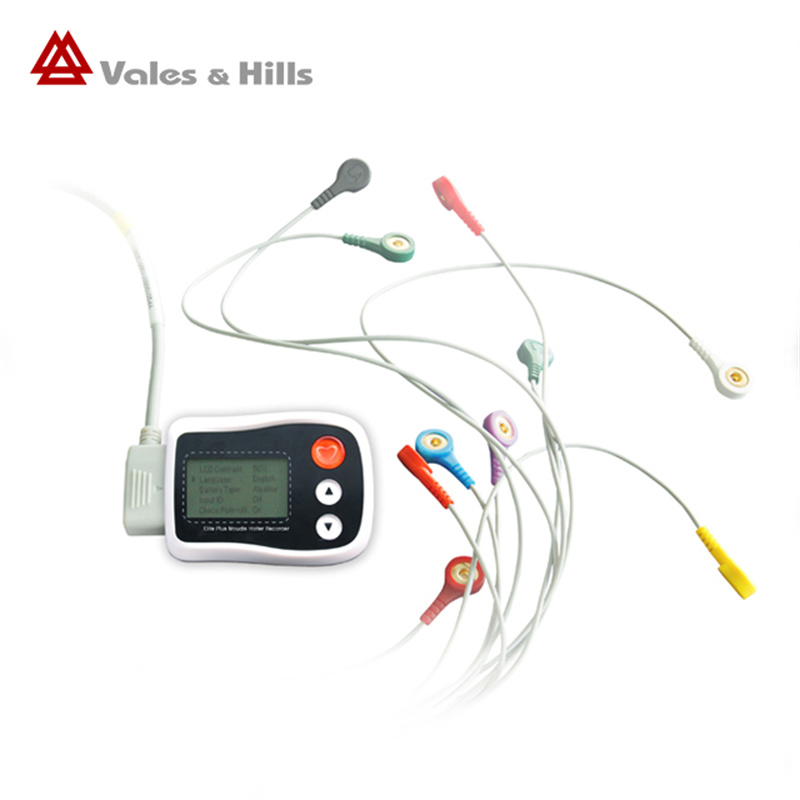 Specifications of Holter ecg machin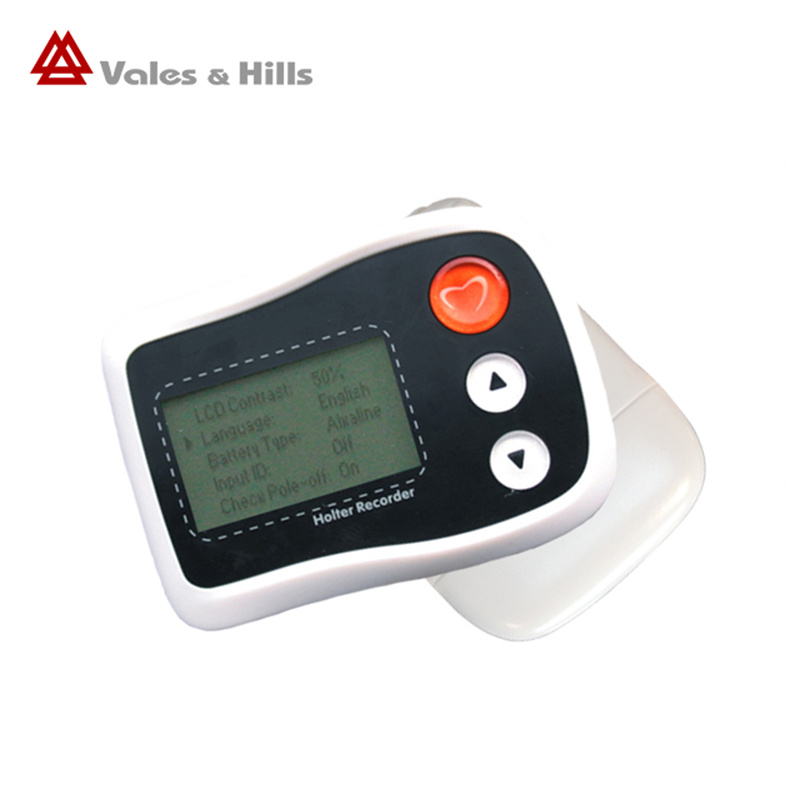 1,Channels: 12-lead and 3-channel
2,Resolution: 8-16 bits
3,Recording: Full disclosure
4,Download interface: SD card reader or USB line
5,Sample rate:1024/Sec max
6,Frequency response: 0.05HZ to 60Hz
7,Signal verification: LCD display
8,Pacemaker Detection: support
The features of Holter Recorder
A.Memory
Recording time: 24-72 hours
Type: SD
Capacity: 2GB
B.Physical
Dimensions: 72*53*16mm
Weight with battery: 62g
Enclosure: ABS plastic
Operating position: any orientation
C.Electrical
Gain settings: 0.5X, 1X and 2X
Connector: 19 pin
Patient cable: 10 leads or 5 leads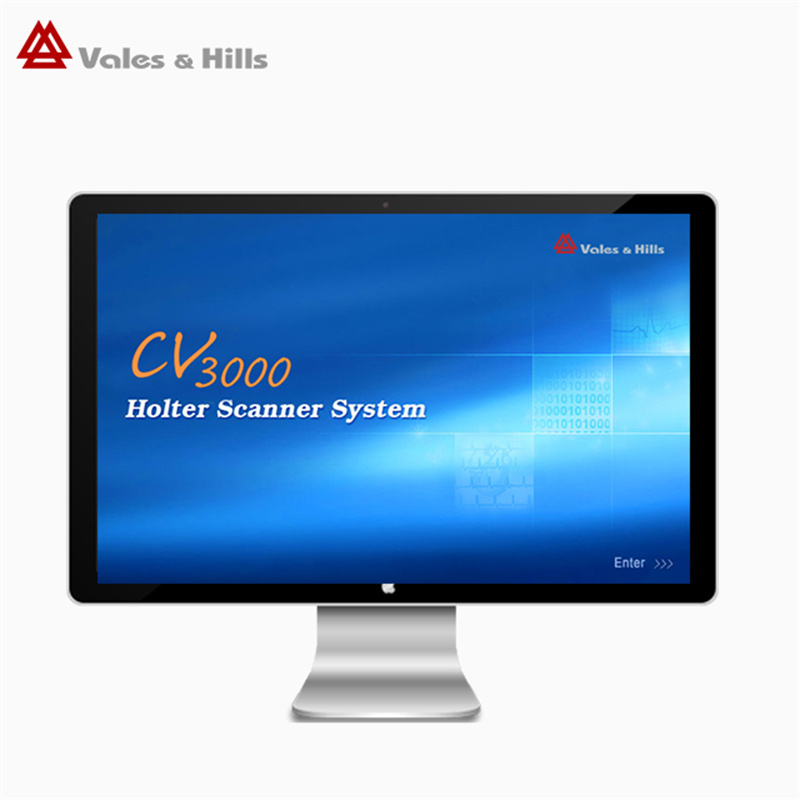 Based specification of VH holter system software-Also the advantages compared with others brands
1, Language:Chinese,Turkish,English,French,Japanese,Spanish
2, Mini Holter recorders 3 to 12 leads, 25 pieces disposable electrodes, recordings up to 48 hours, sampling rates of 128 to 1024/Ch/Sec.
3, Easy Editing of multi-day recordings into one editing file with possibility of printing one report for all days or one report a day
3, Holter analysis of arrythmias (VE's, SVE's, Bigeminy, Trigeminy, Pairs, Runs, V-Tach, Min HR, Max HR), ST, Pauses, QT/QTc, Bundle Branch Blocks.
4, 24h ECG full disclosure scanning with colour coded events for immediate visual verification
5, 24h Histograms of HR, ST, QT/QTC, VE, SVE, Pauses, and SDNN
6, QT/QTc Analysis Validation Program
7, Atrial Fibrillation / Flutter Detection and Editing menu
8, Time Domain and Spectral Heart Rate Variability
9, Late Potentials SAECG, VectorCardioGraphy
10, Holter Analysis of Pacemaker Recordings
11, Sleep Apnea Monitoring with detection of SAS episodes
12, Standard Resting 12-Lead Analysis Menu
13, T-Wave Alternans analysis ('' T-Wave Alternans'')
14, Satellite Holter Program for Remote scanning of Holter ECG Recordings
15, Customized Reports with custom conclusions format and Header Logo
16, Functions ''E-mail'', "PDF Output", 'and colored printing and preview
17, Windows XP, Vista compatible,Windows 7/8/10
---
---